About the Pomerado Community Band
The Pomerado Community Band (PCB) is comprised of approximately 70 members, primarily from the Scripps Ranch, Mira Mesa and Poway areas of San Diego County, CA. While some of the band's members are professional musicians, most members have full-time jobs, and just enjoy playing a wide variety of concert music.
The band is lead by Mr. Dean Hickman, and is governed by its Board of Directors, and is funded by donations, concert ticket sales and fund-raisers.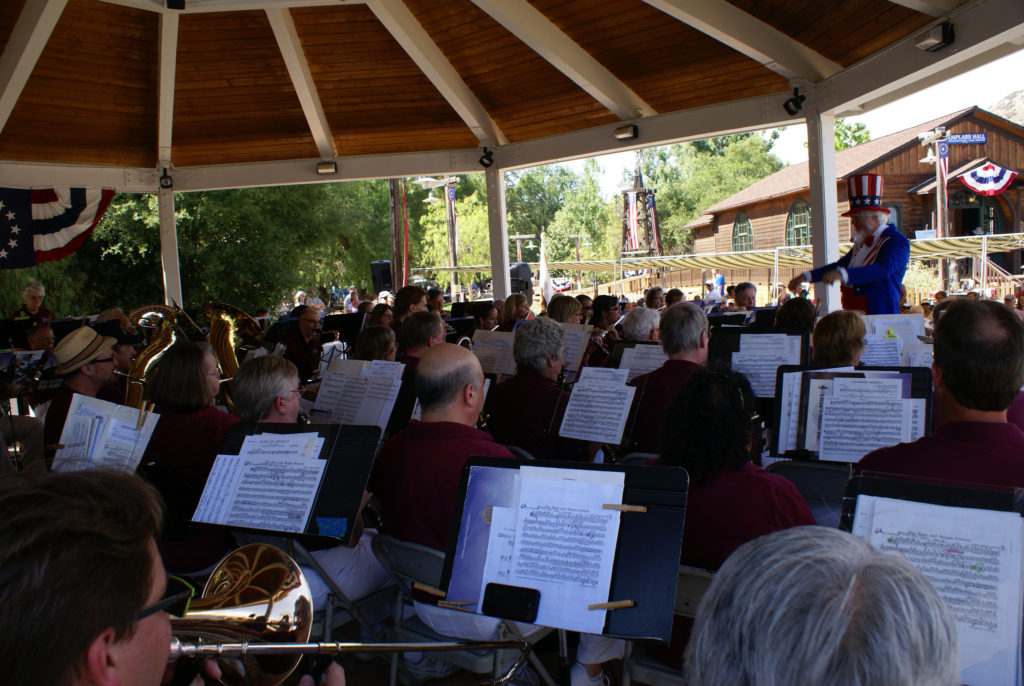 Our Motto
Our motto is "good friends, good music"
The purpose of the Band is to:
Provide an outlet for musicians in the North County San Diego area to perform and to improve their musical skills
Foster a sense of community by performing at local events
Represent our community as goodwill ambassadors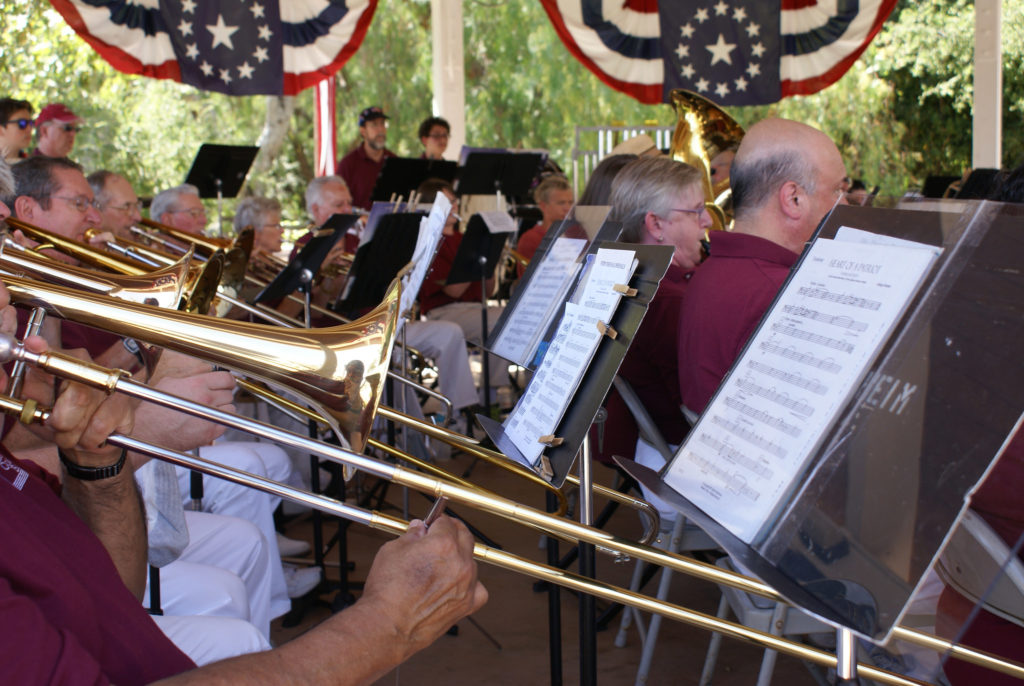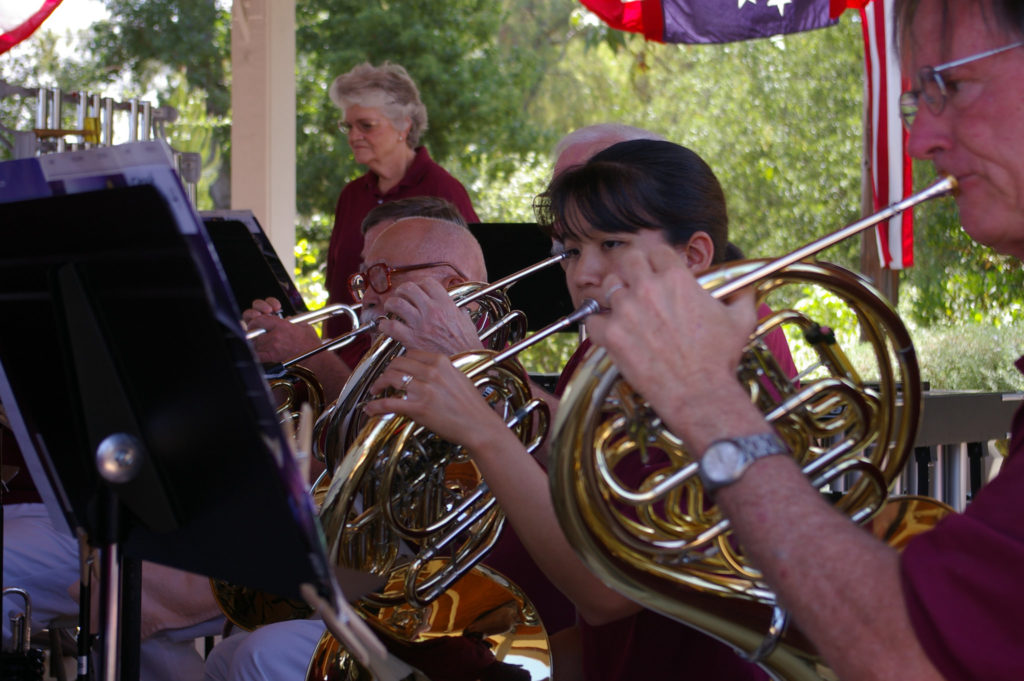 Our Music
The PCB enjoys playing a wide variety of music adapted for concert band, including:
Jazz medleys
Classically-inspired compositions
Musical scores
and much more
Visit our Concerts page to see a list of pieces we will be playing at a nearby concert venue soon.
Our Director
The Pomerado Community Band is extremely fortunate to perform under the inspired direction of Dean Hickman. For 25 years Dean has shared with us his passion for music and teaching. That passion was recognized and celebrated when Dean was presented the 2000-2001 San Diego County Teacher of the Year award. Dean retired from classroom teaching in 2009 after 33 years of service in the San Diego Unified School District. He still stays in touch by serving as a Support Provider to new teachers in a state program that is a part of their credentialing process. Dean holds a Masters Degree in Education from USIU and serves as an adjudicator for the Southern California School Band and Orchestra Association.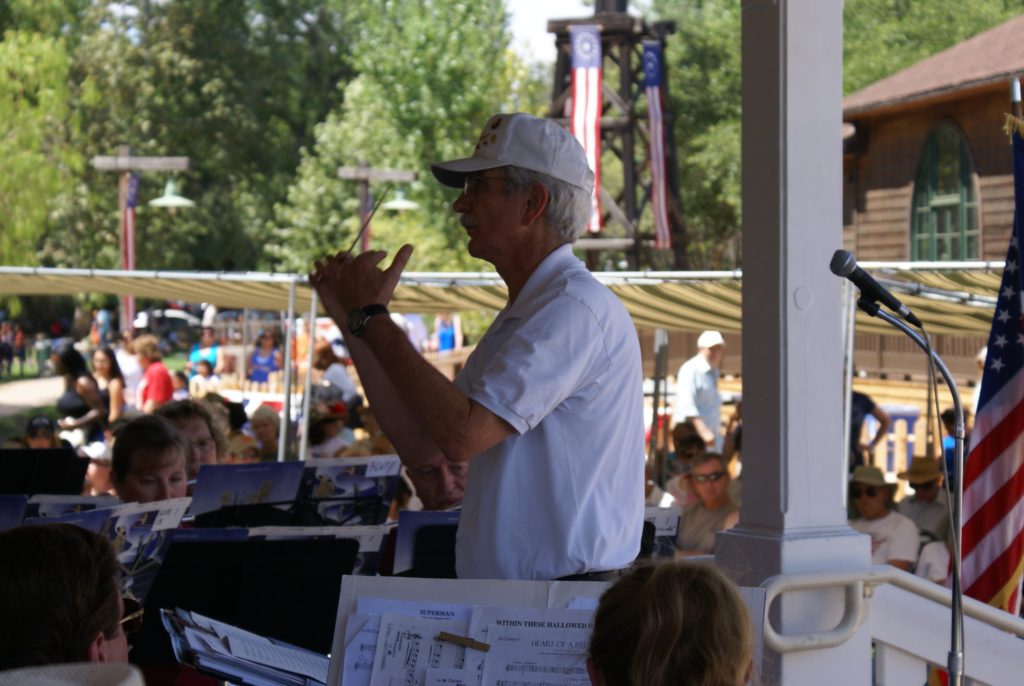 Membership
Membership in the band is open to all adult wind, brass and percussion players who read music at a high school level or above. The PCB does not hold auditions, nor does it charge dues. So there are no barriers to you joining us!
If you would like to visit the band, there's no need to make an appointment – just show up at one of our rehearsals.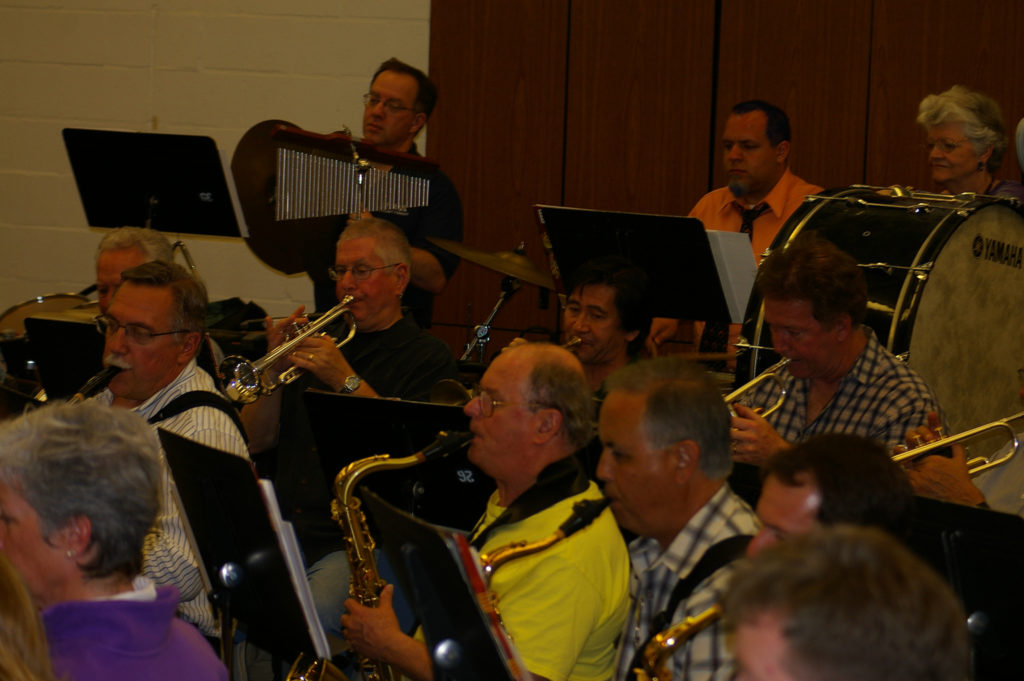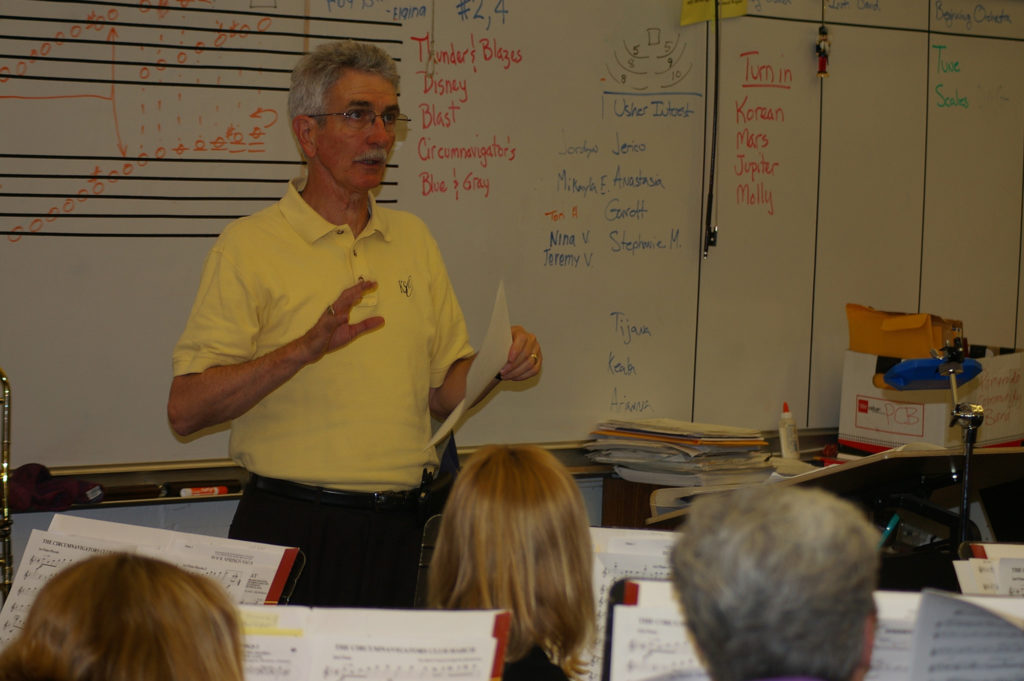 Rehearsals
All rehearsals are held at Wangenheim Middle School Band Room (Mira Mesa area):
9230 Gold Coast Drive
San Diego, CA 92126.
We hope you can join us soon! Don't worry if you haven't played your instrument for a long time. One of our members had not played his trumpet for over 40 years before joining the band!
For more information, contact our Membership Coordinator.
Band History/Governance
Formed in the spring of 1990 as part of a graduate school project led by Ms. Debbie Olson, The PCB is a 503C non-profit corporation in the State of California. As such the band qualifies as a tax-exempt organization under the Federal IRS regulations. This means that any contributions made to the band may are tax-deductible.
The band is governed by its Board of Directors, who are elected by the general band membership at an annual meeting. Board members are volunteers and officers consist of President, Vice President, Secretary, Treasurer and up to 5 directors-at-large. Committees include Publicity, Band Festival, and Membership.
Read a paper about the band written by Ted Foster, music teacher at Challenger Middle School in San Diego.