The 2017 Southern California Community Band Festival is coming soon.  This year marks the twenty-third consecutive year the Pomerado Community Band has sponsored the Southern California Community Band Festival at Old Poway Park.
The Festival will be held May 20th and 21st and is co-sponsored by the Pomerado Community Band and the Poway Arts and Crafts Guild. The Festival draws community bands from throughout Southern California and Arizona.
This very special event has become a tradition in the San Diego area, attracting thousands of visitors and more than 800 musicians over the weekend. The 23rd Annual Southern California Community Band Festival promises to continue this proud tradition.
Our motto is "good friends, good music" — The Pomerado Community Band (PCB) is comprised of approximately 70 members, primarily from the Scripps Ranch, Mira Mesa and Poway areas of San Diego County, CA.
The band does not hold auditions, nor does it charge membership dues. So there are no barriers to you joining us!
You can help support the band just by shopping on Amazon! Please visit smile.amazon.com and select Pomerado Community Band as your charity. A portion of your purchase price will automatically go to help the band. Each time you visit, use smile.amazon.com instead of the main Amazon site and we'll receive a credit each time you shop.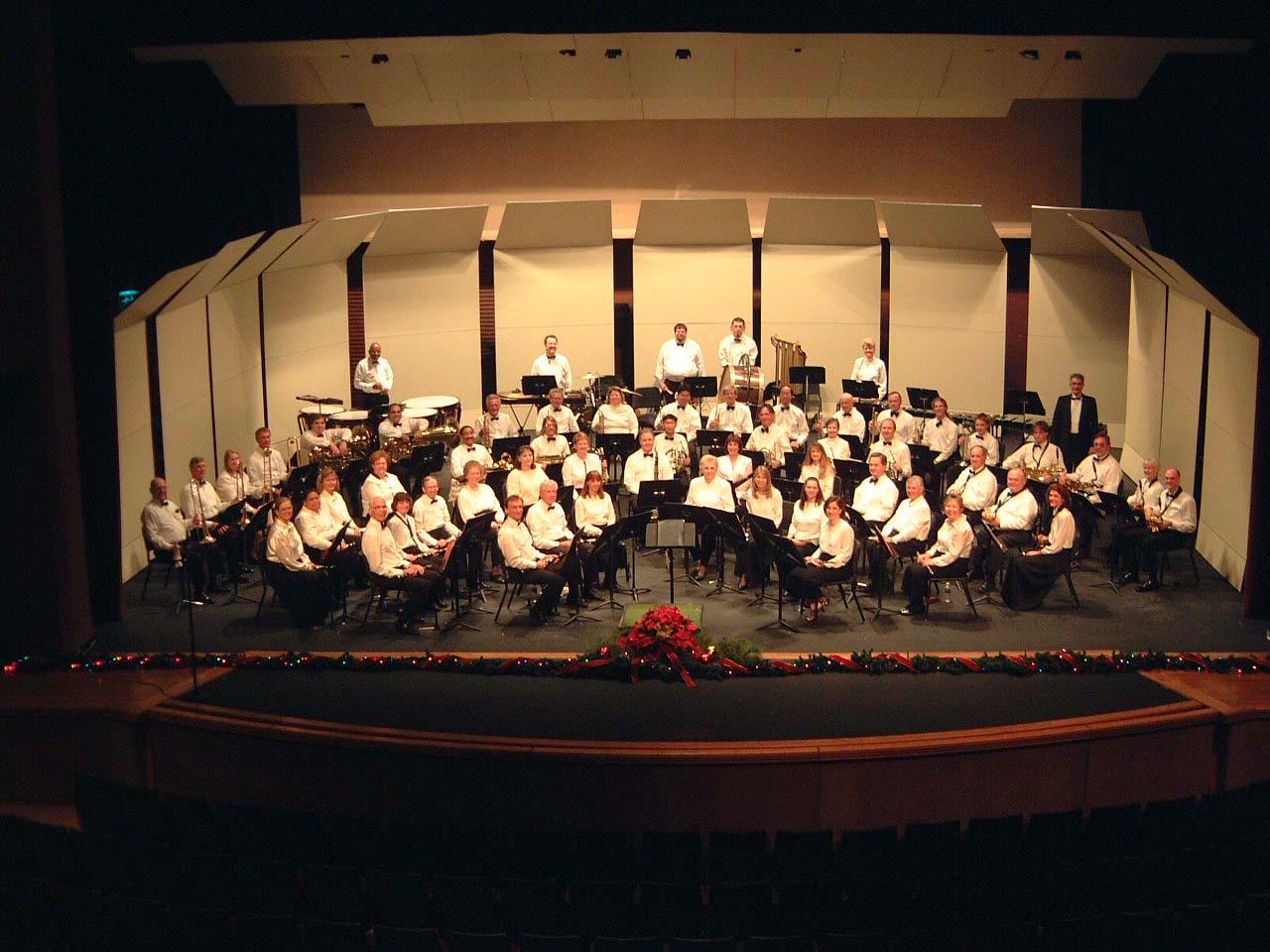 Join Our Mailing List
Enter your email address below to receive notices of upcoming concerts and events.
Upcoming Concerts
2017 Southern California Community Band Festival
May 21, 2017 - 5:00 pm
Old Poway Park
Details
Our Supporters
Donations Appreciated!
Care to make a tax-deductable donation to the band? Please contact our Sponsorship Coordinator.
Donations are used to:
Purchase new music for our music library
Reduce the cost of concert tickets
Allow the band to offer scholarships or instrument purchasing funds to worthy young musicians and local schools